Toothless from "How to Train Your Dragon" cosplayed by Jennifer Losty at the 2021 Salt Lake Comic FanX Convention in downtown Salt Lake City. (John D. Mabunga, Mabunga Media)
SALT LAKE CITY – Cosplayers from Marvel, Disney, video games, anime and all the rest of pop culture were back in force at the FanX Salt Lake Comic Convention this past weekend.
Some of them were eagerly waiting to start their cosplay until last fall, when the convention was postponed due to the COVID-19 pandemic. The face mask requirements also didn't seem to deter cosplayers. Instead, some even made the masks part of their costumes.
The convention took place September 16-18 at the Salt Palace in downtown Salt Lake City. The convention center was once again filled with attendees dressed in color as their favorite characters. Participants of all ages who weren't in disguise took part in the fun taking photos with cosplayers.
Some fan-favorite cosplayers struggled to get to very far without being stopped for a photo, but it was easy to tell that they loved the admiration for their hard work. The ultimate congratulations came when a cosplayer was recognized for his non-traditional costume.
FanX has embraced cosplayers, offering more meetups, panels, and guest cosplayers each year. Topics on the panel included instructions on how to make armor and helmets with foam, family cosplay, and even tips on making and cleaning 'hard to clean' costumes presented by professionals at the Hale Center Theater. Orem. The grand finale of the convention always seems to be the cosplay contest where hundreds of fans marvel at the intricate and inspiring costumes.
The Jensens are a family of FanX regulars who travel to Salt Lake from Tremonton. Their cosplays this year were inspired by the "Critical Role" web series. They are avid fans of the Dungeons and Dragons series and were delighted to show off their creations after the long drought.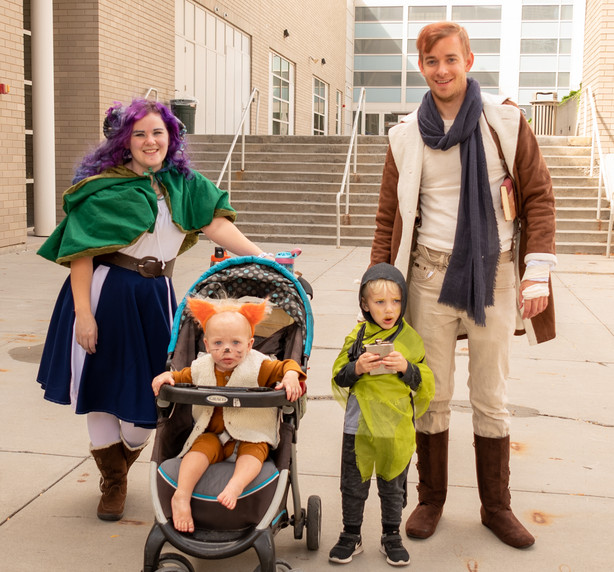 Spencer Nelson, from Riverton, spent a month working on his cosplay. Her labor of love was inspired by her favorite character from the video game "Five Nights at Freddy's". He used Lego Mindstorms – the company's robotic components such as motors and sensors that you can program – to provide movement in his mask, which he then controlled using switches in his hands. Computer parts were also used to decorate the colorful creation.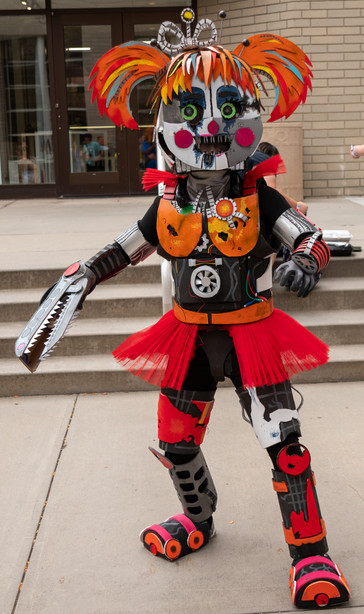 Julie Whiteley's beautiful creations were showcased on stage during the cosplay competition. A mix of princess dresses and some of the most popular Marvel superheroes resulted in some unique cosplays that wowed everyone.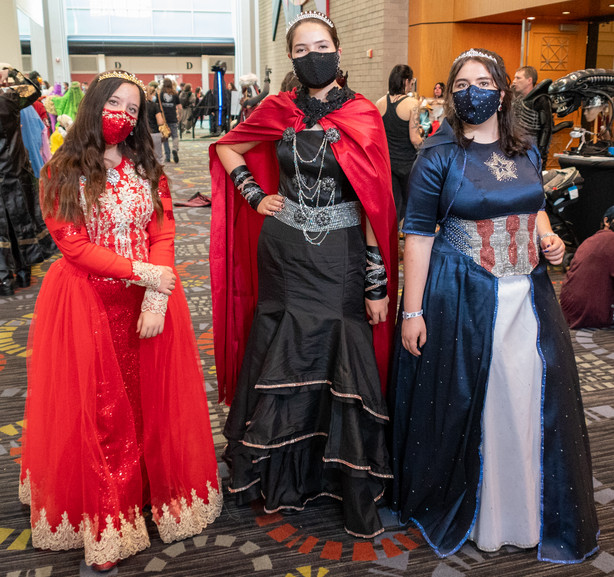 Five members of K-pop dance group BlackMoon Krew donned cosplays and performed an energetic dance number to K / DA's song "More". Their cosplays from K / DA, a virtual K-Pop group made up of characters from the "League of Legends" video game, were excellent and their intricate dance moves thrilled the crowd. Afterwards, a long line formed of adoring fans who wanted photos with the group.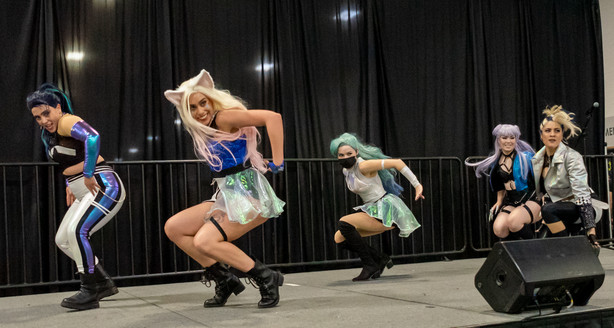 Whether they've bought a ready-made costume or spent months creating their masterpieces, cosplayers all agree, it's great to meet up.
Check out more photos of this year's FanX cosplayers in the photo gallery.
---
×
Pictures
Related stories
More stories that might interest you