Estimated reading time: 3-4 minutes
SALT LAKE CITY — After a devastating recent burglary, the owner of a streetwear and sneaker store is asking for help to stay open and catch those responsible.
Austin Tate said around 11:30 p.m. on May 1, a surveillance camera captured two burglars breaking the glass front door and entering Eastside Hype at City Creek Center.
"Not only did they take the clothes, but they took the money we had for our consignees which was put away – of which we only take 10%, so do the math – and then a cashier's check for a good sum cash, and then our cash deposits for Wednesday, Thursday, Friday and Saturday," Tate said. "We don't even have enough inventory to earn the amount of money we need to support our employees. and our costs of everything."
Tate said the family business had to close for several days to restock and reopen. It was open on Monday afternoon, although Tate admitted the store still looked thinned out compared to its usual appearance.
Although it was the first time in City Creek, the burglary was apparently not the first for Eastside Hype – which had been located, until December, on 200 South near 300 West.
"We had a string of burglaries at our last location – like three of them in 10 days, I think," Tate said of the crimes, which happened last year.
Tate said he believes the same suspects may be responsible for all the heists, in part because the disguises look somewhat alike. In the latest robbery, he said they probably should have walked several hundred yards down the street and bypassed many other stores to target his.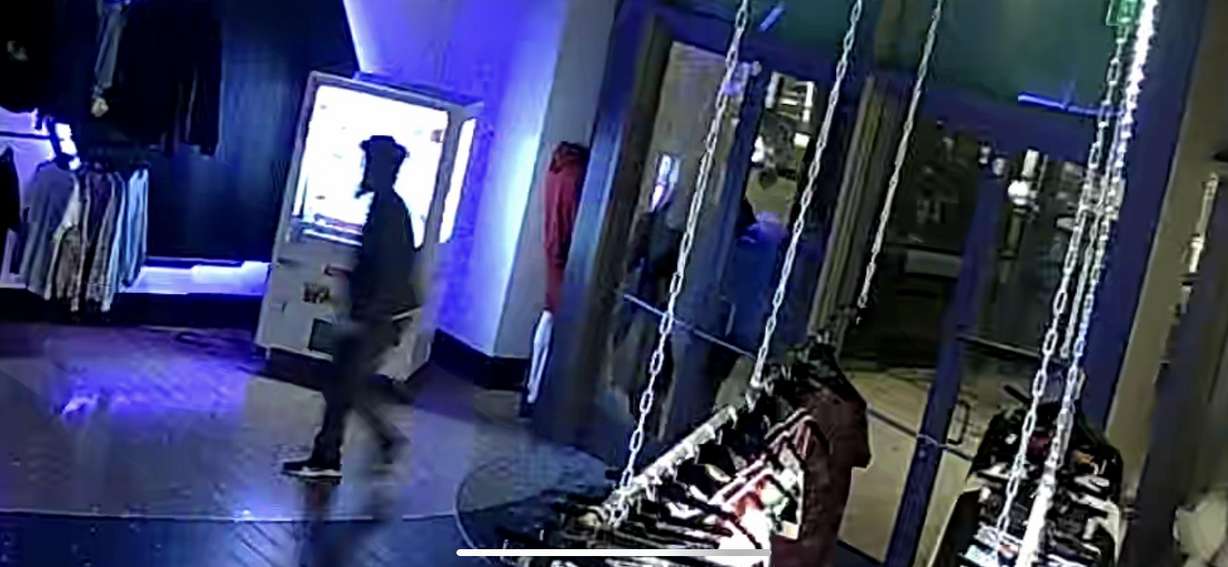 It was a blow to the shop, which was the brainchild of Tate as he turned his life around.
"I was incarcerated for a couple of years, got out in 2017. (I) went through addiction and stuff and had this idea," Tate said. "I went to LA and saw the culture around Fairfax and Melrose and all the people were drawn to it and obviously I was in love. Here if you like that stuff you gotta go, and I just kind of wanted to create an outlet for creatives and influencers and fashion enthusiasts — people who were into that stuff."
Tate said the move to City Creek was great and it was amazing to see his idea of ​​a store placed next to the national brands that surround it.
"It was great, really," he smiles.
He said he just didn't know how to make ends meet in the short term between employee salaries, repairs and repair for those who offered products in his store on consignment. Tate has created a GoFundMe* account in the hope that the community will continue to support the store during a difficult time.
"What can you do?" he shrugged. "It's stressful because I don't know if we're going to lose this place or anything, you know what I mean? I hope for the best, obviously."
Anyone with information about the recent or previous theft targeting Eastside Hype at its previous location has been asked to contact Salt Lake City Police at 801-799-3000.
---
* Disclaimer: KSL.com has not verified the accuracy of any account information provided, nor does KSL.com ensure that monies deposited will be applied for the benefit of those named as beneficiaries. If you are considering a deposit or donation, you should consult your own advisors and proceed otherwise at your own risk.
×
Latest stories from Utah police and courts
More stories that might interest you